Specialized Care and Advice for Your Golden Retriever.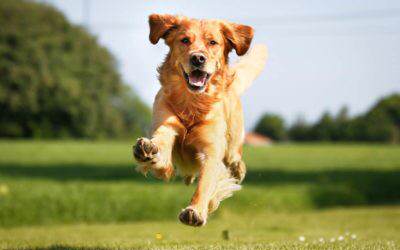 Golden Retriever training is essential! If you are lucky enough to have a Golden Retriever the local community will expect them to be well behaved and fortunately, the Golden is one of the easiest breeds to train. Their outgoing personality, high aptitude for training...
read more
The Golden Retriever Network is a new website totally devoted to Golden Retrievers & their oh so cute Golden Retriever pups!  What's not to love about these oversize lap dogs who are dedicated to serving mankind? 
If you are lucky enough to own a Golden Retriever you're keeping good company; did you know Liberty was the Golden Retriever Presidential pet of Betty & Gerald Ford? Other famous Golden owners include Jackie Chan and Oprah Winfrey.
The Network aims to bring you relevant & accurate Golden Retriever facts, including advice on Golden Retriever insurance.  We have many more articles on Golden Retriever training, health & care & Golden Retriever grooming.  Read our essential information on obtaining your dog from reputable Golden Retriever breeders or a Golden Retriever rescue center.
We are a team of passionate dog crazy volunteers who want to bring you the best Golden Retrievers in your community!